Marisa Mu x The Statement Makers
Self-made independant dreamers, doers, life livers - pure embodiments of the spirit of the Marisa Mu brand.
Passionate beings and wild spirits. They posses that quality that money can't buy. An unrivalled confidence in who they are and who they wish to become. Colourful, soulful and full of purpose - empowering those who are lucky enough to know them.
These are the Statement Makers of Marisa Mu x.
Designer and maker of streetwear label SlumRoyals. Every encounter I have had with Luke has only confirmed to me that he understands what it takes to get to where he wants to be. A big dreamer with spades of hard work and mammoth talent and potential. He has that quality that you just can't buy -- that self awareness and hunger for more and the willingness to do whatever it takes to make it happen. Luke is the real deal and that is why he is part of the Marisa Mu X The Statement Makers campaign.
Amrita is a dancer and choreographer and wonderfully creative soul. A motivator and a perfect embodiment of a goal kicker. I thought I had seen hard work, passion and good energy shine through and within people...but Amrita's fire burns so bright that she will end up fanning your own flame too. She takes pride in her heritage in the utmost beautiful way and channels it through her art. Seeing the way in which she confidently moves her body and live her life is something I feel very blessed to have witnessed. Amrita lives and breathes her passion and I aspire to be on her level of commitment, grace, energy and wonder. A truly beautiful person. I feel that everything she does is making a bold statement about who she is and that is why I am beyond honoured to have her be a Statement Maker of Marisa Mu.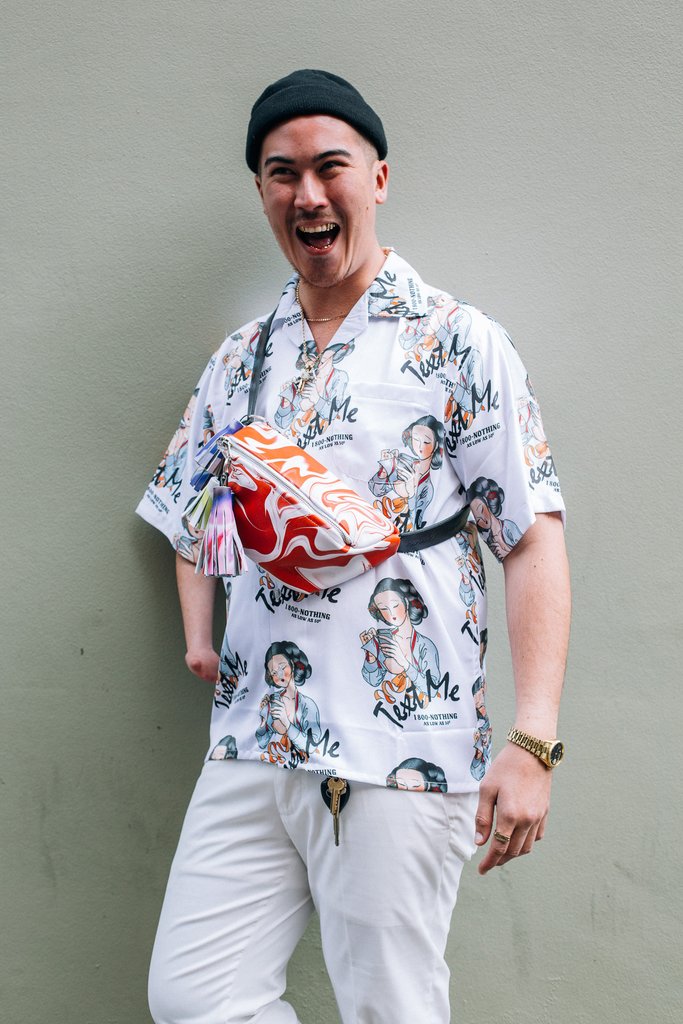 SeanDon of Rnb/Hip Hop collective Swissdank. Based on the year's that I have known Sean -- I can honestly say that he holds the fort when it comes to keeping it OG with his cool cat vibe and killer style. A born and bred Bondi boy that has kept it tight with holding his own and not fallen into the bubble of the east. SeanDon keeps it real in every way - his humour - unreal taste in music and style - his sweet and humble nature...an absolute Lord and am beyond stoked to have be a part of the Marisa Mu X The Statement Maker's campaign.
Flexmami is the woman you want in your life because she is the epitome of a powerhouse woman. When her name crosses my mind - I get an influx of feel good thoughts because she is my idea of perfection. Lillian's range of talents and untouchable confidence; her ability to stand out from the crowd with her presence, the way she articulates her thoughts...who she is and what she represents to me is an inspiration. A muse.
Flex has this unique style that embodies her personality in the most charismatic way - a leader of the pack but with all those personal qualities that push you to be brave, individual and colourful too. I have so much admiration for Flex and can not think of anyone more fitting of the term Statement Maker.
Kat's eclectic and colourful nature is unrivalled. Her success is wholesomely based around her endless creativity, hard work, originality and integrity. The way she inspires me and the admiration I have for everything that she embodies is something I can't quite put into words. Just feelings of utmost gratitude and respect and love. Here's to being a Statement Maker you boss bitch Kat!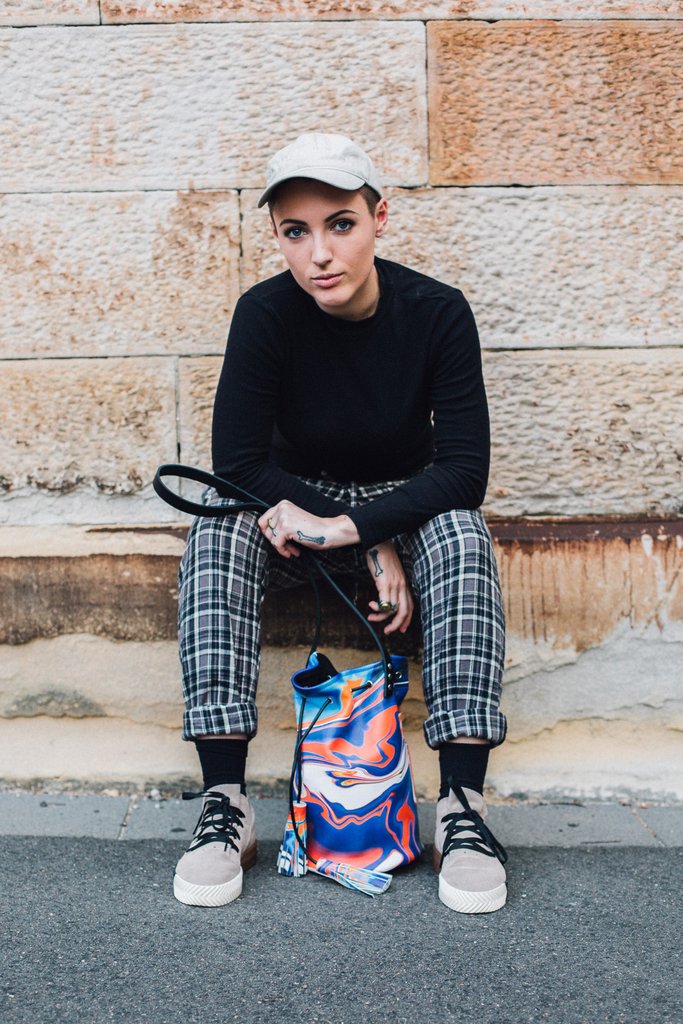 Mesh of TYOOW (The Year of Our War) is a writer, producer, singer, DJ, artist and most importantly - an exceptional human being. They say that you are an average of the 5 closest people you have in your life. When I look at Mesh, I can't help but feel incredibly blessed and honoured to call her a sister. A soul sister and true life hustler.
This woman's hard work, genuinity, bitchy wit, creative soul and good energy is on another level. Thank you for being you and supporting my dreams from Day 1.
The MARISA MU X THE STATEMENT MAKERS Campaign was shot by talented photographer Jordan aka Xinger Xanger (www.xingerxanger.com)