DDXMM Pastel Haze - Pouch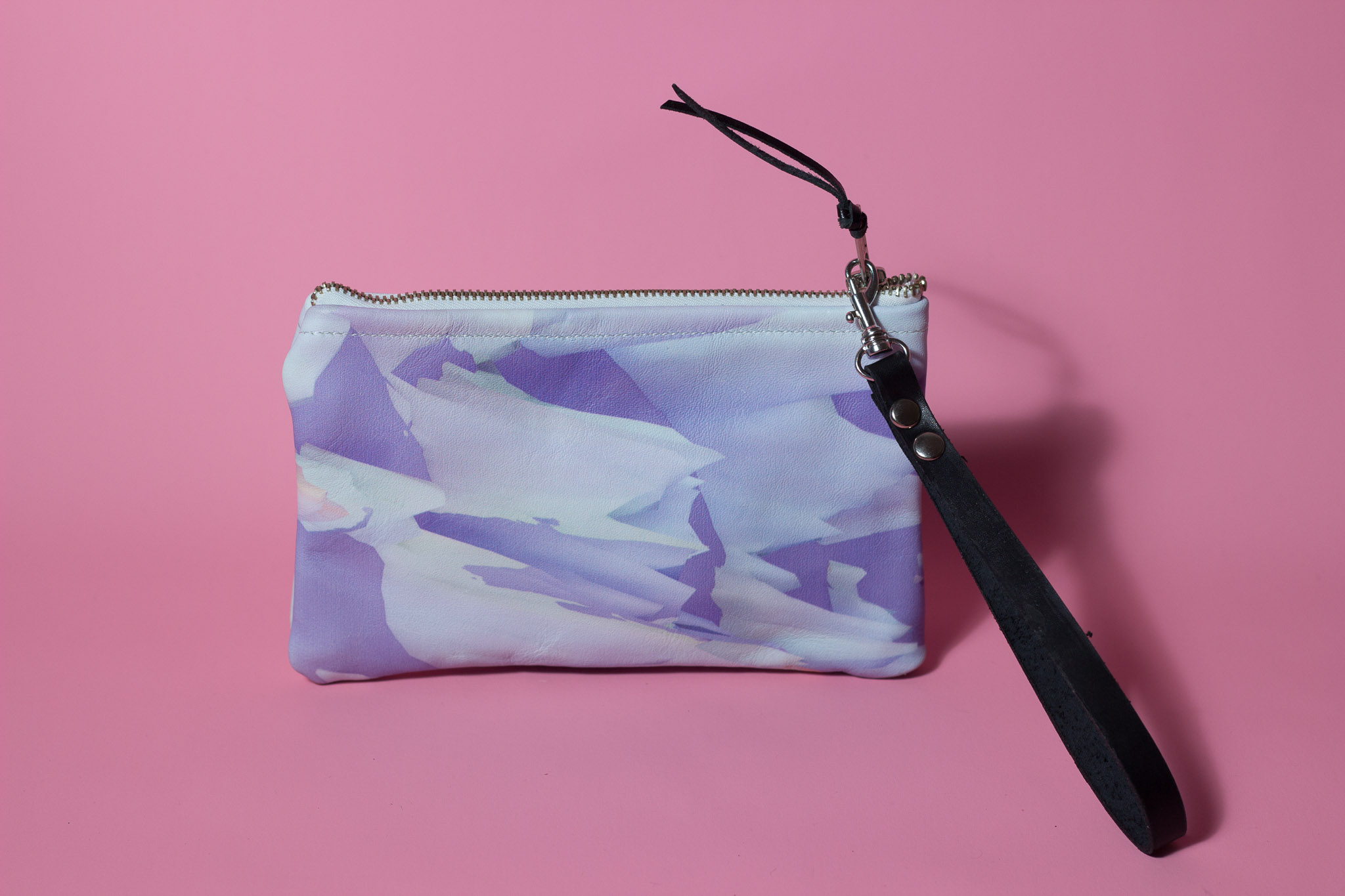 DDXMM Pastel Haze - Pouch
- Measures approx. 19cm x 12cm
- Exterior is made from 100% Italian cowhide
- Interior is left as the natural suede backing of the cowhide
- Nickel zipper with black kangaroo leather pull
- Handmade detachable wristlet made from 100% Italian Vegetable Tanned leather with brand embossed detail
- Custom printed in Australia
- Proudly designed and lovingly made exclusively in our studio in Sydney , AU
sale
DESCRIPTION:
This compact pouch is ideal for holding your precious daily essentials such as cards, phone and cash. Can easily be styled with a bigger clutch or placed within a bag.
PLEASE NOTE:
Each bag is unique due to the variation in colouring and texture of each cowhide, the printed pattern you receive will be slightly different than in the photos shown. Please contact me directly if you have a specific request.
Wonderfully vibrant and bold, the printed surface has a beautiful texture and is a medium weight upholstery leather. This leather is tactile and durable but as it is a natural material; there is a beauty found in the way in which it ages over time.
AFTER CARE:
The gradual fade of the colourful surface and softening of the leather is all part of the beauty and character found in each leather piece. Please spray the surface with leather protector to retain the vibrancy over time.
Please note that leather is prone to age and fade over time, please apply a leather protectant spray over the surface and store in a cool dry space when not in use.